Scottsdale, AZ – The West's Most Western Town
With year round sunshine, Scottsdale offers many recreational activities. Biking, golfing, hiking, horseback riding, and hot air ballooning are among favorites in the area.
Scottsdale has recently become a leader in health care and medical research with several world renowned medical facilities and medical educational institutions.
The city also showcases the arts having its own symphony orchestra and more art shows per capita than almost any city in the nation.
The History of Scottsdale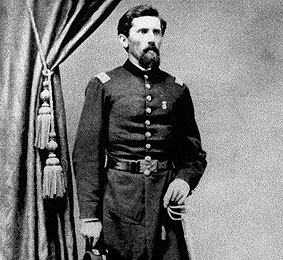 Scottsdale was founded by a U.S. Army Chaplain named Winfield Scott. In 1888, Winfield and his brother George Washington Scott began to develop the city by growing citrus, peanuts, and potatoes on their land which would become the heart of Scottsdale. The Arizona Canal which was also completed in 1888, provided the area with irrigation and helped to grow the surrounding towns.
The city of Scottsdale was originally called Orangedale because of the massive orange groves located along the Camelback Mountain range. In 1894 however, the name was changed to Scottsdale in honor of Winfield Scott.
From the late 1800's through the mid 1900's, Scottsdale developed slowing. After World War II, Motorola built a large facility in Scottsdale which drew in more than 8000 new residents. By the mid 1960's, Scottsdale had a population of 55,000 and was by then incorporated and had received its city charter in 1961.
Because the city of Scottsdale maintained an "Old West" look, it became known as "The West's Most Western Town". Then in the late 1960's, an influx of artists led to the city becoming known as the "Arts Capital of the Southwest".
Today, Scottsdale remains an appealing desert city with upscale shopping, dining, and resorts, as well as great art and cultural activities make Scottsdale an appealing desert city.
Life in Scottsdale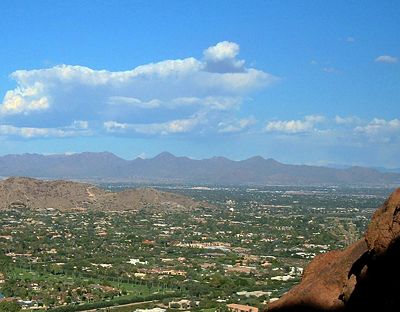 Living in Scottsdale, Arizona is a treat! The city's array of art galleries, clubs, restaurants and resorts provides its residents with many activities to choose from. The temperatures may get high in the summer, but humidity stays low. The remainder of the year has perfect weather. You can even play golf in the midst of winter. There is less than seven inches of rain per year and snow is rare.
The dramatic Sonoran Desert provides scenic vistas of mountain ranges and desert vegetation. Sunsets over the Sonoran Desert are breathtaking. Citrus trees grow abundantly among the ranch style homes and xeroscaped yards. From most points in the city, you have a view of the beautiful Camelback Mountains.
Scottsdale offers residents and visitors a large variety of recreation and activities. With more than 70 different luxury resorts, 25 resort spas, 200 golf courses, 600 restaurants and clubs, and 125 art galleries, there is always something to do.
There's no doubt that living in Scottsdale can be expensive. The area draws an affluent populace who are looking to retire or escape from the life in the big city. As a result, Scottsdale contains some of the most expensive homes in state of Arizona. In recent years however, many more affordable housing choices have sprung up in the area that was incorporated north of the city.
Scottsdale Job Market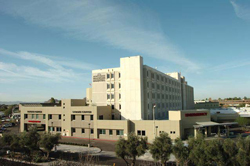 Scottsdale's major industry is tourism. It's estimated that 40 percent of all jobs in Scottsdale are connected to tourism. There are also several high tech firms and medical facilities in the area. Additionally, the Scottsdale Airpark, a facility of 2,2000 businesses located adjacent to the only airport in Scottsdale, employs close to 50,000 people.
The largest employers in the city of Scottsdale include Scottsdale Healthcare Group, Mayo Clinic Scottsdale Systems, General Dynamics – Decision Systems, Scottsdale Unified School District, and Advance PCS.
To promote job growth, the city of Scottsdale developed an incentive program for new and existing companies who choose to build in the city. The program is aimed at retaining existing businesses and attracting new business with start-up assistance and business counseling. Recently, Scottsdale began waiving building permit fees to new businesses. This has generated hundreds of applications for new business in Scottsdale.
Scottsdale Dining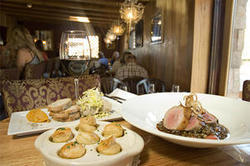 When it comes to eating out, Scottsdale is the place to be. The city has more than 600 restaurants and clubs to choose from. Here are just a few of the notable restaurants and culinary masterpieces you can find in Scottsdale:
The Grill at TPS Scottsdale – A seafood lover's delight. Fresh seafood from worldwide fish farms and a host of prime meat and chicken creations.
Petite Maison – This is the place to indulge in chocolate desert. Try the Crème Brulee au Chocolat!
Elements at the Sanctuary Resort – Located on Camelback Mountain, Chef Beau MacMillan creates the best Cedar River Filet of Beef served with bacon and balsamic onion tart.
Prado at the InterContinental Montelucia – Known for their succulent paella with snapper, prams, branzino, mussels, fluke, and piquillo peppers.
Roaring Fork – Enjoy a 12 ounce Big Ass Burger loaded with cheddar and smokey bacon. Best burger in town!
Lon's at the Hermosa Inn – Wood Grilled Beef Tenderloin with Portobello mushrooms and goat cheese pie. Beef lovers paradise!
Sugar Bowl – On Scottsdale's historic 5th avenue you can get a Dusty Road Sundae. Chocolate ice cream with chocolate sauce, chocolate malt, and whipped cream. This is a family favorite!
Scottsdale Attractions
Spring Training - Arizona is host to several professional baseball teams' spring training. One of Scottsdale's most popular events is Giants spring training at Scottsdale Stadium . The upscale atmosphere of the stadium, along with the cheerful crowd and diverse foods and drinks make this one of the favorite spring training facilities in the state. Scottsdale's newest spring training facility is the Salt River Fields at Talking Stick. The brand new ballpark is home for the Arizona Diamondbacks and the Colorado Rockies.

Downtown Scottsdale provides an array of art galleries, clubs, antique stores, museums, and unique boutiques and shops in its two square miles. Visit Old Town Scottsdale where you will feel like you have stepped back in time. The Scottsdale Historical Museum is located in a circa 1909 schoolhouse. An old adobe building that dates to 1920 houses Cavallier's Blacksmith Shop, which remains a working blacksmith shop. And, don't miss the Rusty Spur Saloon complete with swinging saloon doors.

The Scottsdale Arts District is a must see for art lovers. The Main Street Arts District is four blocks of galleries that present works of famous artists such as Andy Warhol and Peter Max, as well as Native American arts, Western themed arts, and Russian and Soviet arts. Each Thursday evening there is an Art Walk.

Camelback Mountain is a well known landmark in the heart of the city. Hikers enjoy the foot trail to the summit and brave rock climbers can scale the red sandstone cliffs. Once you get to the top, you get a 360 degree view of the valley.
Scottsdale Nightlife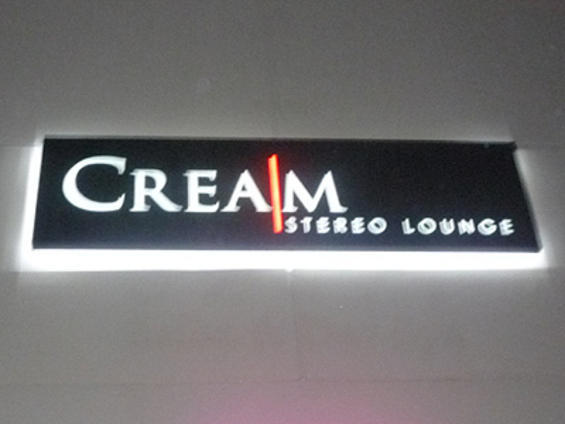 Scottsdale has a reputation as a hotspot for bars and clubs. Here are a few of the best known places:
Axis/Radius is known as the place where the celebrities like to go. The club is located in the heart of Scottsdale and offers exciting drinks, music, and a top rated cigar bar.
Dos Gringos is a favorite spot among the young crowd. This two story bar offers a large patio where you can enjoy the fine Scottsdale sunshine and a cold drink.
Cream Stereo Lounge is located in Old Town Scottsdale and is a new idea in adult entertainment. The combination of high energy music, videos, and the CO2 dance floor will appeal to all your senses.
Shadows is a contemporary club with a southwest attitude. The club features classic music such as Big Band and Frank Sinatra, and a limitless menu of specialty drinks.
Teddy's Nightclub is a great place to dance to the sounds of the area's most famous DJ's. Open only on Friday and Saturday nights.
Scottsdale Shopping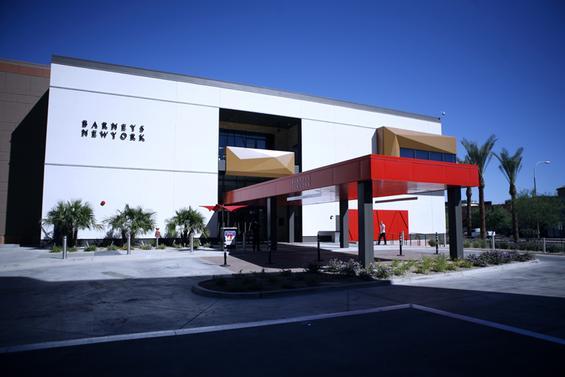 Scottsdale has some of the best shopping in the entire western United States. Every corner of the city is filled with boutiques and shops that offer everything from antiques to high fashion couture.
Scottsdale Fashion Square is undoubtedly one of the best places to find that special item. Stores include Barney's New York, Tex Baker London, Tiffany & Co., 7 For All Mankind, Tory Burch, Forever 21, HUB Clothing, H&M, and Ed Hardy.
The Borgata of Scottsdale is a smaller, more intimate shopping experience. The charming Old World courtyard of the Borgata is surrounded by unique shops offering one of a kind apparel, jewelry, art, décor, and house wares.
The Scottsdale Waterfront is a high-rise retail, office, restaurant, and residential building located in the heart of Scottsdale. Retailers include Borders, Urban Outfitters, Sur la Table, Isaac Jewelers, Moody Blues, High Point, Estilo and Priscilla of Boston. The Waterfront also offers great dining with restaurants that include P.F. Chang's, Culinary Dropout, Olive & Ivy, Wildfish and Sauce.
Scottsdale Healthcare
There are more than 45 hospitals and clinics in or around the Scottsdale area. Leading medical facilities include:
Scottsdale Heathcare Osborn – Part of the Scottsdale Heathcare Group, Heathcare Osborn is a 337 bed full service hospital committed to trauma, orthopedics, neurosurgery, cardiovascular and critical care. The hospital is also a certified Chest Pain Center.
Banner Behavioral Healthcare – The state's most established and respected provider of mental health services.
Banner Desert Medical Center – A Banner hospital providing excellent care for stroke, orthopedics, cancer, emergency, women's health, and robotic surgery.
Scottsdale Health Shea – Part of the Scottsdale Healthcare group, Health Shea provides outpatient surgery, home health services, and a wide range of community health education and outreach services.
Banner Baywood Heart Hospital – Acute care hospital that provides full services for stroke, orthopedics, cancer, emergency, women's health, and robotic surgery.
Mayo Clinic – The largest not for profit practice in the world, Mayo Clinic has a pristine history of care with a philosophy that "the needs of the patient come first".
Scottsdale Hospitality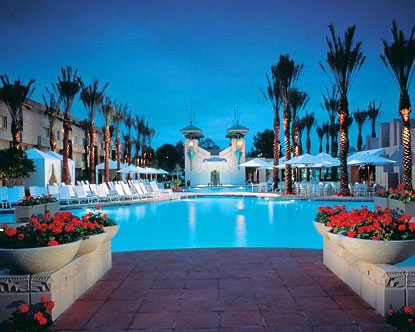 When it comes to choosing a hotel or resort in Scottsdale, your options are certainly not limited. Here are just a few of the more notable places to stay:
The Arizona Biltmore is a world renowned oasis in the middle of the desert. Known as "The Jewel in the Desert", the Arizona Biltmore sits on 39 acres of beautiful gardens with inviting swimming pools and Frank Lloyd Wright architecture.
The Camelback Inn, Spa and Resort is a five star resort that is located minutes from downtown Scottsdale and offers some of the best amenities in the city. Visitors enjoy the spa, golf, find dining and the stunning atmosphere.
The Four Seasons Resort, Scottsdale at Troon North is located in the foothills of Pinnacle Peak. This unforgettable resort offers some of the best golf in the state, a spa sanctuary that is rated as one of the best there is, and magnificent Sonoran desert scenery.
Canyon Suites at the Phoenician is an exclusive and elegant resort that offers its visitors top of the line amenities set in beautiful desert surroundings.
Scottsdale Education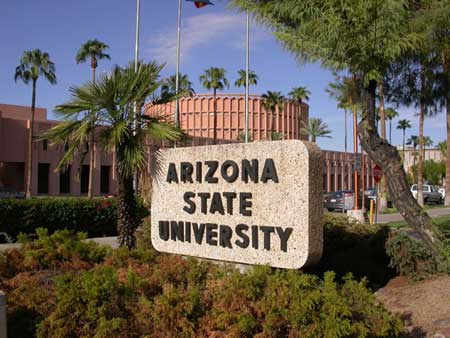 Scottsdale Unified School District governs the 31 public schools in the city, 22 of which have received the state's highest ratings. There are 17 elementary schools, nine middle schools, and five high schools.
Higher education needs are met by Scottsdale Community College, Arizona State University (Tempe), and Penn Foster College.
The International School of Arizona, located in Scottsdale, is a not for profit language immersion school. This unique school teaches children in French or Spanish.
Getting Around in Scottsdale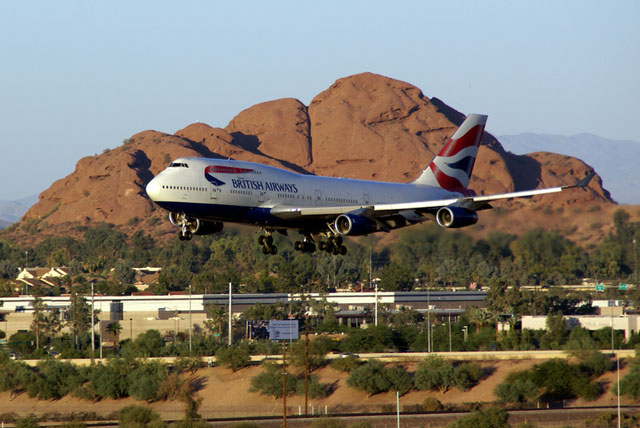 The city of Scottsdale has several convenient routes in and out of the city. The main freeway is State Route 101 (also called the Loop 101), which connects all the major freeways in the area. Travelling from Scottsdale to the surrounding cities of Tempe, Phoenix, and Mesa only takes minutes. Public transportation is provided by Valley Metro who operates fixed bus routes, RAPID buses, downtown circulators, and suburban Express buses including the Scottsdale Express.
Scottsdale provides the Scottsdale Trolley, a free service of trolley-replica busses that circulate local neighborhoods and the downtown area. The Scottsdale Trolley runs year-round from 11:00 AM to 6:00 PM.
The city of Scottsdale is primarily served by Phoenix Sky Harbor International Airport located 10 miles from downtown Scottsdale. Scottsdale Airport, located in Scottsdale, provides service for private planes and corporate jets and charters.

Scottsdale Sports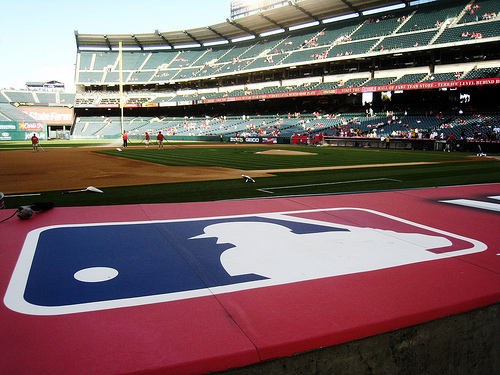 Scottsdale is the premier location for the golf enthusiast. The great weather of Arizona allows year-round golf on some of the best courses in the country.
Spring Training - Arizona is host to several professional baseball teams' spring training. One of Scottsdale's most popular events is Giants spring training at Scottsdale Stadium . The upscale atmosphere of the stadium, along with the cheerful crowd and diverse foods and drinks make this one of the favorite spring training facilities in the state. Scottsdale's newest spring training facility is the Salt River Fields at Talking Stick. The brand new ballpark is home for the Arizona Diamondbacks and the Colorado Rockies.
The Diamondbacks, Arizona's Major League Baseball team has home games at Chase Field in nearby downtown Phoenix. Winners of the 2001 World Series against the NY Yankees, the Diamondbacks have has several successful seasons since beginning in 1998.
The Phoenix Suns are the NBA home team and play at the US Airways Center located in nearby downtown Phoenix. The Suns were Phoenix's first professional sports team in Arizona starting in the 1968-69 season.
The Arizona Cardinals play at the University of Phoenix Stadium located just outside of Phoenix in Glendale; about a 30 minute drive from Scottsdale. The Cardinals have had two trips to the Super Bowl, one played at their home stadium, since coming to Phoenix in 1988.
Scottsdale, Arizona, is one of the most popular destinations for winter visitors to Arizona. The vibrant city of Scottsdale covers about 200 square miles and is known for its world class golf courses, hotels, resorts, culture, and nightlife.