Henderson, Nevada – The City of Destiny
Henderson, Nevada is a city that is perfect for families and retirees. The community has abundant parks, city centers, and lots of activities to keep you busy. Located close to Las Vegas, there is always an opportunity to be entertained.
The Henderson Metro area population is approximately 2 million with very diverse cultures, ages, religions, and economic status. Surrounded by government lands and publicly owned lands, Henderson offers its residents a quick escape from the city. National parks, mountain ranges, and the beautiful desert are just a short drive out of the city. Henderson takes pride in providing its citizens with an excellent infrastructure, highly rated schools, affordable housing, shopping and dining that are over the top, and a safe community.
The History of Henderson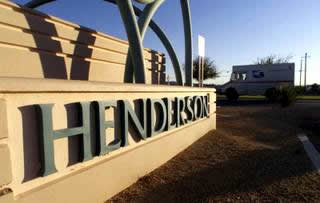 The city of Henderson Nevada owes is birth to Magnesium. In 1941, there were only a handful of residents in Southern Nevada. The area that is now Henderson was rich in magnesium and an Ohio manufacturer named Howard Eells built the Basic magnesium Plant in 1942. Magnesium was used in munitions which at the time were in high demand.
The plant was the largest magnesium plant in the worked with more than 13,000 workers who lived in tents until construction of permanent dwelling began in 1942. As residences and business grew, the town was incorporated and named after the former senator Charles P. Henderson who was responsible for getting the magnesium plant financed and built. At the end of the war, magnesium demand decreased and the plan was closed. As the major employer in the Henderson, the plant's closing caused the city to almost become a ghost town. As a last ditch effort to save Henderson, the Las Vegas Chamber of Commerce invited the Nevada Legislature to visit the Boulder Dam, which is now the Hoover Dam. The visit focused on the possibilities of constructing a power generator at the dam. The plan was to bring work and life back to Henderson. The bill was approved and by 1953, Henderson was showing signs of recovery. During the 1960s and 1970s, Henderson maintained a small population. In 1980, the population rose to 24,363 and had doubled by 1990. By the end of the 1990s, the population was 175,381 and in 2010 reached 310,000. Today, Henderson is one of the fastest growing cities in the country.
Life in Henderson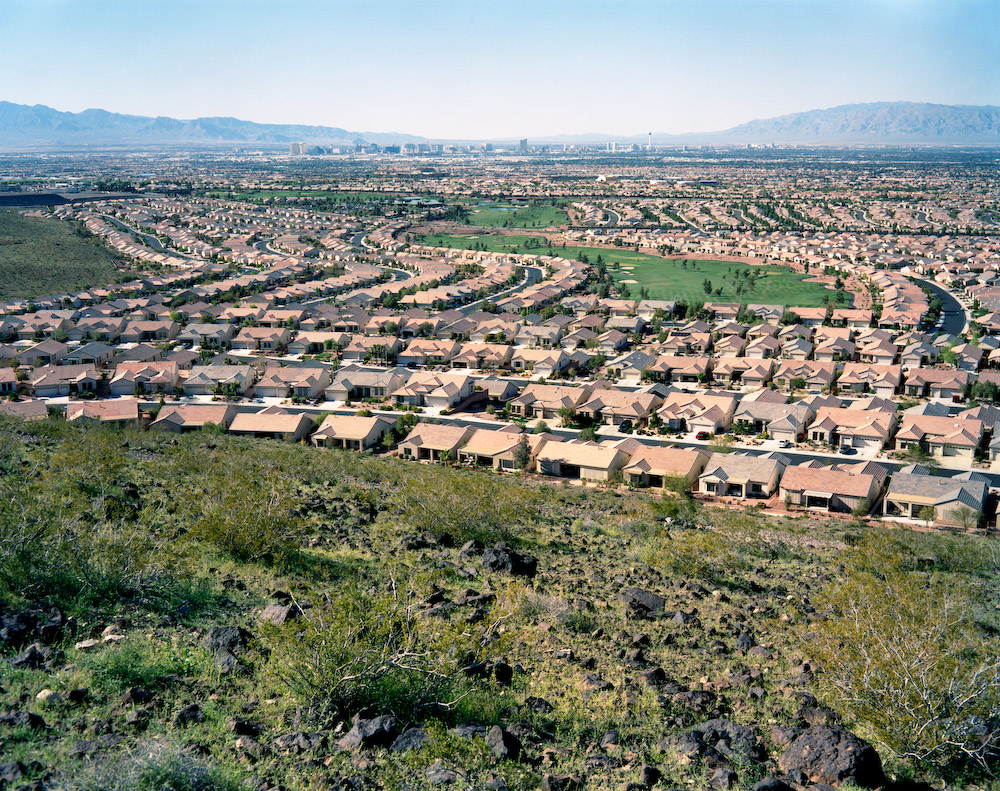 Henderson is a suburb of Las Vegas but has the feeling of small town. The city is dedicated to families and retirees. There are lots of community centers, parks, and activities (both indoor and outdoor) that are open year round. The climate is dry and arid with summer months rising to the 100 degree mark. Winter weather is spectacular. The average high in the winter is in the mid 50's. Rainfall is minimal in Henderson and snow is almost unheard of.
The estimated median income of Henderson's residents is approximately $65,000.00 which is about $10,000 above the median income of all of Nevada. The cost of living in Henderson is moderate. Although home values have declined in recent years, Henderson still maintains a healthy home value. The average estimated median value of a house or condo in Henderson is $252,300.00. That is an increase of $100,000.00 since 2000.
Henderson Job Market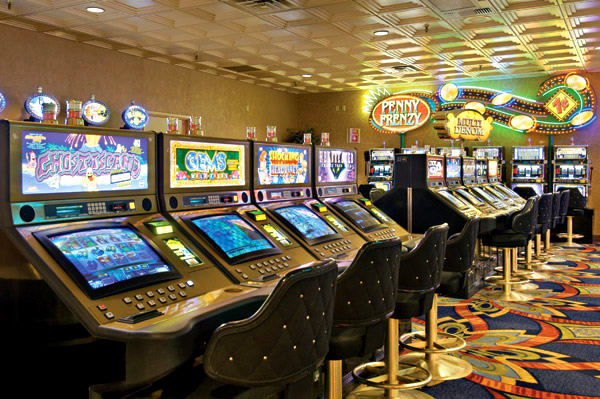 The Henderson job market is fairly matched with the nation in terms of industries with the exception of gaming. The most common industries are construction, accommodation and food services, arts entertainment and recreation, and professional scientific and technical services. Here are just some of the corporations that employ many of Henderson's residents: • Bechtel, a leading engineering, construction, and project management firm • Intuit Payroll Services Group, payroll software development • Boyd Gaming Corporation, casino operations • WW Grainger, tooling and machinery • Ameristar Casinos, Inc, the leading Gaming and Entertainment Company in Nevada • Anthem BlueCross Blue Shield of Nevada, medical insurance services • Alere Medical Inc., medical services. • Casinos: Bellagio, Wynn Las Vegas, Caesars Palace, The Venetian, MGM Grand, Flamingo, The Mirage Hotel and Casino, Mandalay Bay, Encore Las Vegas, and Aria Resort and Casino LLC.
Henderson Dining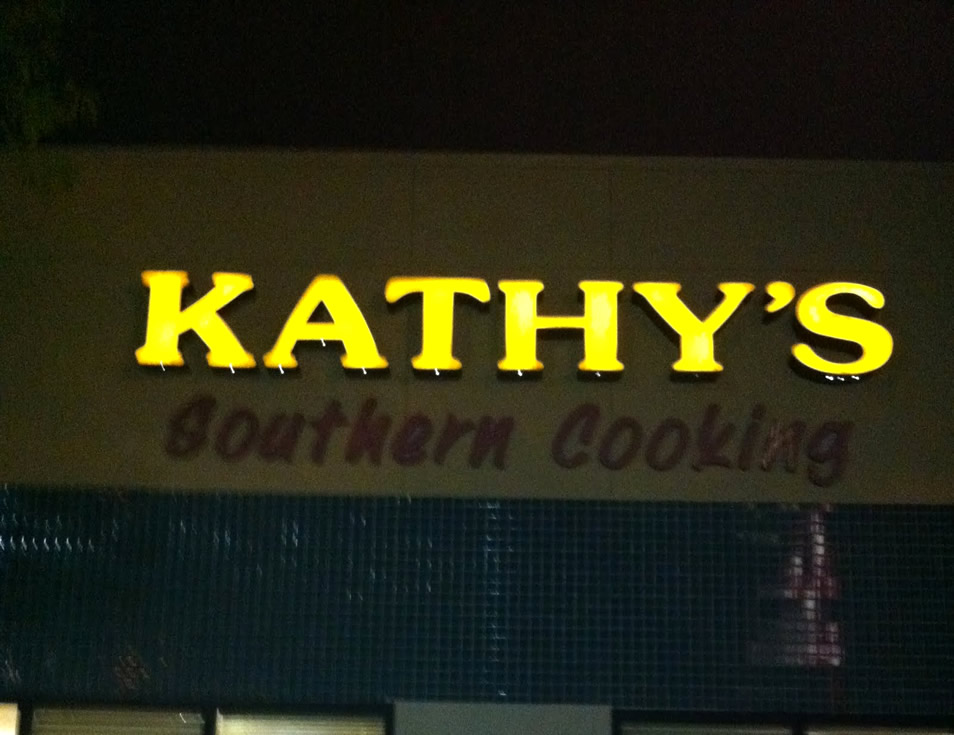 Because Henderson attracts so many retirees, the city is loaded with find restaurants of every imaginable style. Here are a few of the highest rated restaurants and most notable restaurants in Henderson: Todd's Unique Dining Restaurant – An upscale seafood restaurant that is known for its creative, great tasting dishes, as well as fantastic service and ambience Sushi Loca – A traditional sushi house with flair. Reasonably priced and a favorite among Henderson locals. Ventano Italian Corner and Oyster bar – Exceptional service, delicious food, and a great environment. Ventano is known for their inventive soups and salads.
Kathy's Southern Cooking – Traditional, down-home cooking with a family friendly environment. Viva Michoacan – This Mexican restaurant offers one of the best margaritas in town. The food is delicious and very authentic. Reasonably priced and superb service make Viva Michoacan a favorite for Mexican cuisine.
Henderson Attractions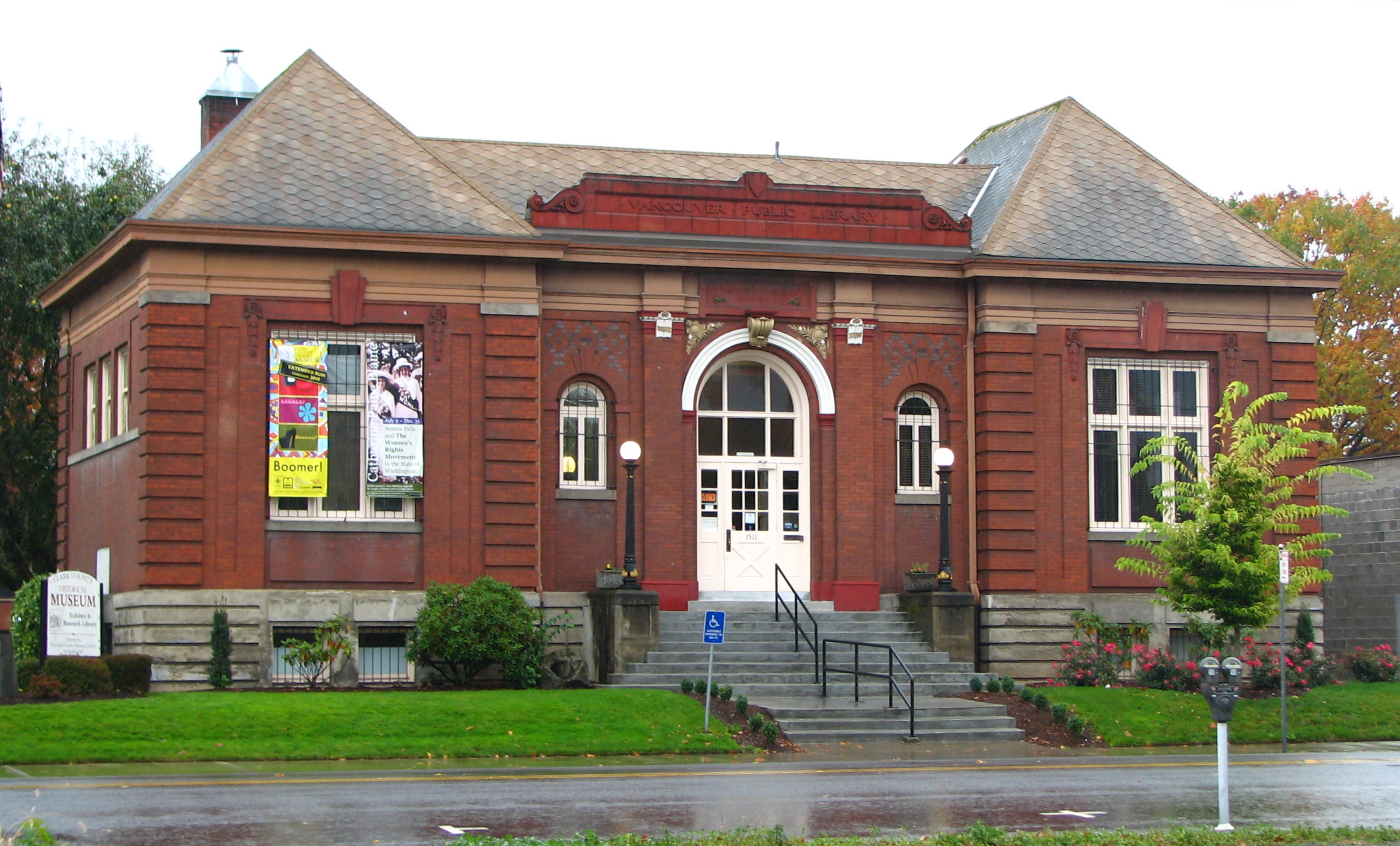 Clark County Museum – 30 acres of Nevada history with historic home sites, a mining trail, a ghost town, train depot, and railway stock. Boulder City Art Guild – a premier art organization that hosts an annual Art Festival in April. Established in 1976, the Boulder City Art Guild features member artists who exhibit and sell their works, as well as guest and travelling exhibits. Ethel M Botanical Cactus Gardens Henderson - A botanical garden that showcases more than 100 varieties of cacti. The grounds also house the Living Machine; a water recycling plant that recycles as much as 32,000 gallons of water per that is used in the garden. Sunset Station Hotel and Casino – Henderson's largest casino with more than 3,000 slot machines and 60 different game tables. The casino also houses 14 unique restaurants.
Acacia Demonstration Gardens – Located in the city of Henderson's Acacia Park, the Acacia Demonstration Gardens provides visitors with examples of desert beauty and conservation. Lake Mead Cruises – Just outside of Henderson and Las Vegas, Lake Mead offers fully narrated excursion cruises. The Hoover Dam Tours – See the incredible inner workings of the Hoover Dam and learn about the history, and how the dam was built.
Henderson Nightlife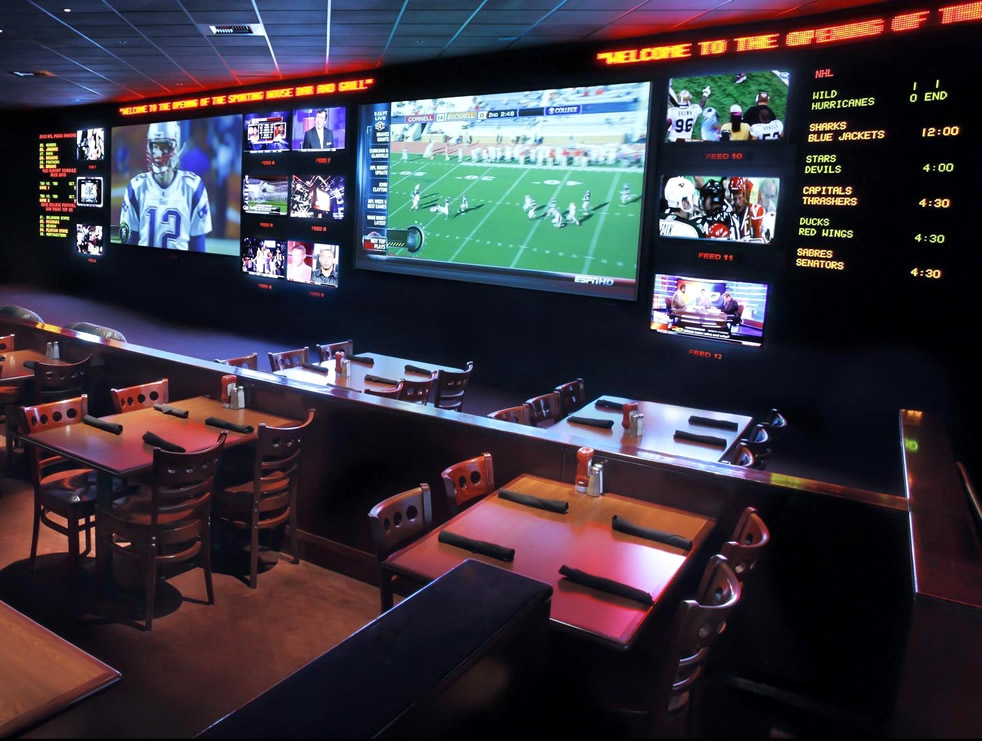 Henderson has its share of bars and clubs, but with the city's close proximity to Las Vegas, Night Life is abundant! Here are a few things to do in and around Henderson: The Sporting House Bar and Grill – A local favorite place to watch sports, eat, and have drinks. The Sporting House Bar and Grill is not the average sports bar.
The Opera House Saloon and Casino - Great prices, fun happy hours, gambling, and music. Theatre in the Valley – A community theater in Henderson that features a minimum of four plays per season. Mahoney's Silver Nugget Casino – Offering Bingo, Bowling, Live Entertainment, concerts and sports. A 24 lane bowling alley with a DJ spinning all the hits. VOX Wine Lounge – Tapas style cuisine and incredible wines. Whiskey Sky – The atmosphere is old school Hollywood, but the music and libations are today. Fun place for a Saturday night.
Henderson Shopping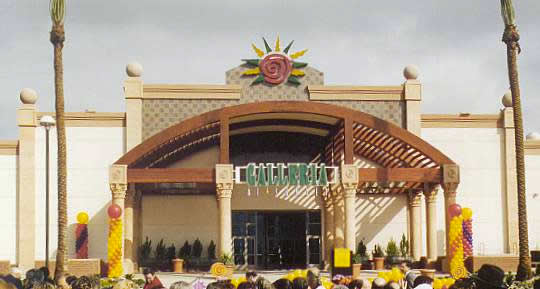 Henderson is filled with strip malls containing shops of all kinds. Hundreds of retail outlets, grocery stores, and specialty shops are can be found on most corners. The Galleria at Sunset is the local favorite for a day of great shopping and dining. The Galleria is located on Sunset Blvd. and Stephanie Ave. This modern shopping mall features more than 110 different retail establishments and specialty stores on two levels. Retail giants such as JC Penny, Dillard's, and Robinsons May are among the favorite stores and the 600 seat food court will make your shopping day a full adventure. In addition to a variety of grocery chains, Henderson offers its residents nationwide chain stores such as Best Buy, Costco, Home Depot, Marshalls, Old Navy, Sams Club, Target, TJMaxx, Kmart, and Ross.
Henderson Healthcare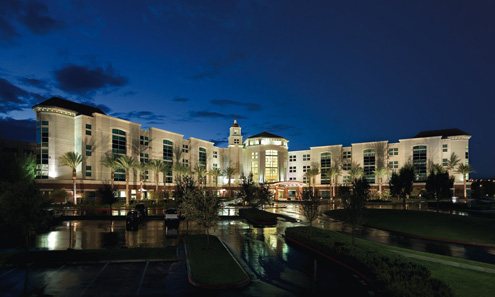 Henderson has three medical campuses operated by St. Rose Dominican Hospitals. The Rose de Lima Campus and the Siena Campus are located in Henderson, and the San Martin Campus is located in Warm Springs. The Rose de Lima Campus has 138 beds, and provides emergency services as well as surgical services, obstetrical services, rehabilitation, and a community out-reach program.
The Siena Campus was established in 2000. Its 214 bed facility specializes in acute care and pediatrics services. The hospital has an open heart surgery center, neurosurgery department, emergency department, obstetrics and surgical services, and diagnostic imaging. In nearby Las Vegas, there are a large variety of hospitals, care centers, and clinics.
Henderson Hospitality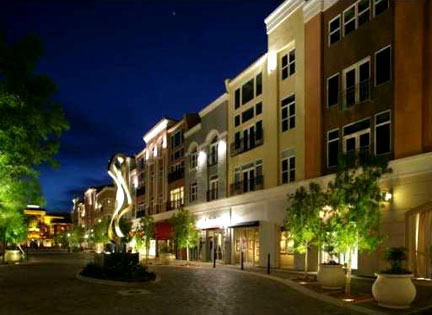 The proximity of Henderson to Las Vegas means lot of hotels to choose from. Several hotels are located in Henderson. Wingate by Windham is conveniently located on Saint Rose Parkway in Henderson. The Las Vegas Strip and Lake Mead are just a short drive away. Hampton Inn and Suites Las Vegas – Henderson is just across from the Sunset Station Casino on Astaire Drive in Henderson. The accommodations are contemporary and comfortable, and the hotel is within walking distance of several great restaurants.
Residence Inn Las Vegas Green Valley is the perfect place to get away from the busy atmosphere of the Las Vegas Strip. The hotel's is conveniently located on Olympic Drive in Henderson. Courtyard by Marriott Green Valley is directly on Green Valley Parkway in Henderson. This is a great place for business or leisure. Rooms are large and comfortable, and the hotel amenities are among the best. Aston Montelago Village Resort offers spacious and beautiful lakefront suites that are steps away from the casino. The atmosphere is relaxing and the amenities are contemporary.
Henderson Education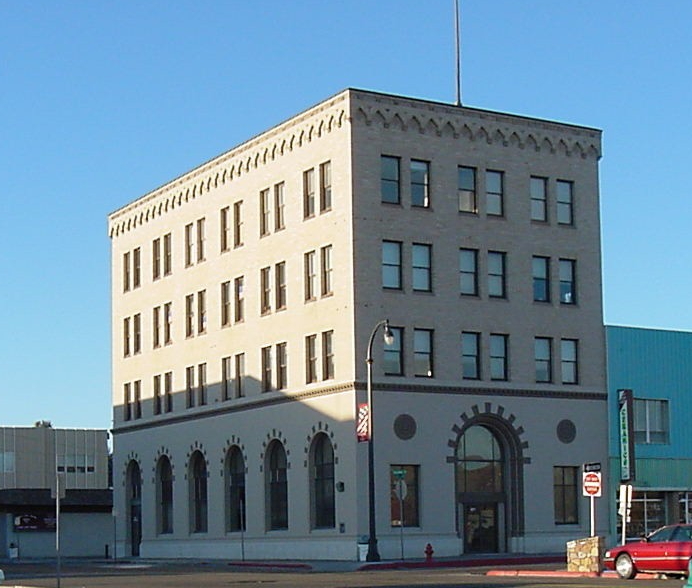 Public education in Henderson, NV consists of 29 elementary schools, nine middle schools, and nine high schools all under the jurisdiction of the Clark County School District. Henderson also is home to several colleges and universities. Nevada State College – The College offers regular and accelerated academic programs in education, nursing, psychology, history, English, criminal justice, and occupational therapy.
University of Southern Nevada – The University offers a Doctor of Pharmacy, Bachelor of Science in Nursing, and a Master of Business Administration degree. College of Southern Nevada – The College provides two year programs and one four year program in Dental Hygiene. The College of Southern Nevada is the largest public school of higher education in Nevada. National University – Programs include the Schools of Business and Management, Engineering and Technology, Health and Human Services, Media and Communication, and Letters and Sciences. Touro University Nevada – Offers a wide range of degree programs in health sciences, nursing, osteopathic medicine, and education.
Getting Around in Henderson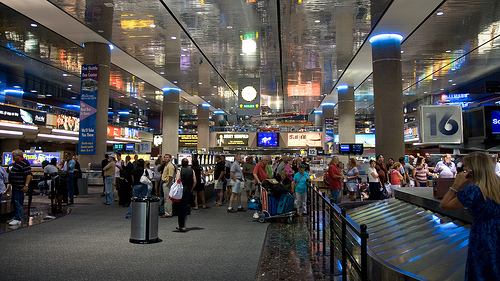 Henderson was called one of the "top walk-able cities" by Prevention magazine. The city's layout was thought out well and contains 37 miles of walking trails that make it very convenient to get around. Four major highways in Henderson connect the city to surrounding areas. There are two airports; the Henderson Executive Airport and the McCarran Internal Airport which is the main airport and is located northwest of the city.
Public transportation in Henderson is governed by the Regional Transpiration Commission of Southern Nevada (RTC). Among many of the RTC programs, transit consists of 36 routes and almost 400 vehicles that will take you anywhere in and out of the city. The RTC not only provides all mass transit in Henderson, they also work hard to promote alternative transportation such as walking, biking, and carpooling.
Henderson Sports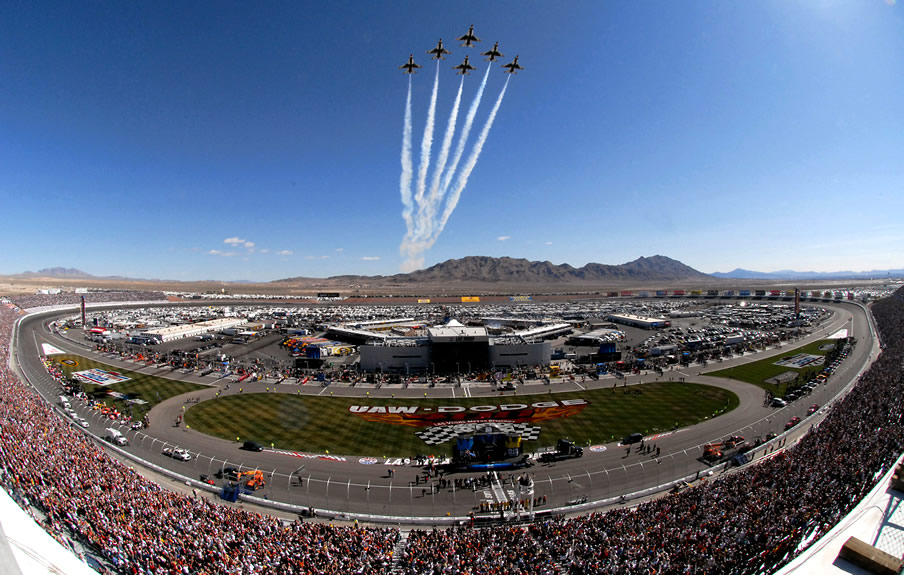 Water sports are big in Henderson due to the city's proximity to Lake Tahoe and the Truckee River. From White Water Rafting to scuba diving, the many lakes and rivers in the area provide residents with an array of water activities. Air sports such as parasailing, skydiving, and hot air ballooning are very popular in Henderson. Lake Tahoe offers parasailing over its beautiful, pristine blue waters. Skydiving can be found in Las Vegas where you can parachute over the desert and enjoy the views of Hoover Dam, Lake Mead, and the Las Vegas Strip. Nevada is home to several raceways, speedways, and schools of driving. • Las Vegas Motor Speedway is a 1600 acre facility that was called the "Racing Capital of the West" by Sports Illustrated magazine. With a variety of venues including the NASCAR National Cup Race, the 1.5 mile track is one of the best race complexes in the nation. • Reno-Fernly Raceway is a 500 acre facility that includes a road course, an oval track, and street drags. • The Richard Petty Driving Experience allows visitors a hands-on experience. Several driving experiences are offered including riding along with a professional driver at 165 miles per hour.