Portland, Oregon – The Rose City
Portland is a city in the state of Oregon, located in the Northwestern United States near where the Willamette and Columbia rivers intersect. Approximately 2.2 million people reside in and around the Portland Metro area, making it the 23rd populous area in the Pacific Northwest, after Seattle, Washington and British Columbia, Canada. But with an estimate of about 590,000 people living in Portland direct, that makes Portland the 30th most populous city in the United States. The city of Portland has been referred to as one of the most environmentally friendly or "green" cities in the world. Also, a home base for edgy chefs, alternative rock bands, progressive environmentalists, and urban-planning junkies, Portland has developed major-league hipster cachet over the past decade.

The History of Portland

Portland started as a place known as "the clearing", which was on the banks of the Willamette River. In 1843, William Overton had great potential for commerce in this land but didn't have enough money to file a land claim. He made a deal with his partner, Asa Lovejoy of Boston, Massachusetts: for only .25 cents! Later, Overton sold his half of the claim to Francis Pettygrove of Portland, Maine. Lovejoy and Pettygrove wanted to name the new city after their own home towns. They decided to settle this minor dispute with a coin toss. So, on January 23, 1851 Francis Pettygrove won the best two out of three coin toss, therefore the name Portland. The Portland Penny, the name of the coin used for this toss, is on display in the headquarters of the Oregon Historical Society.
Life in Portland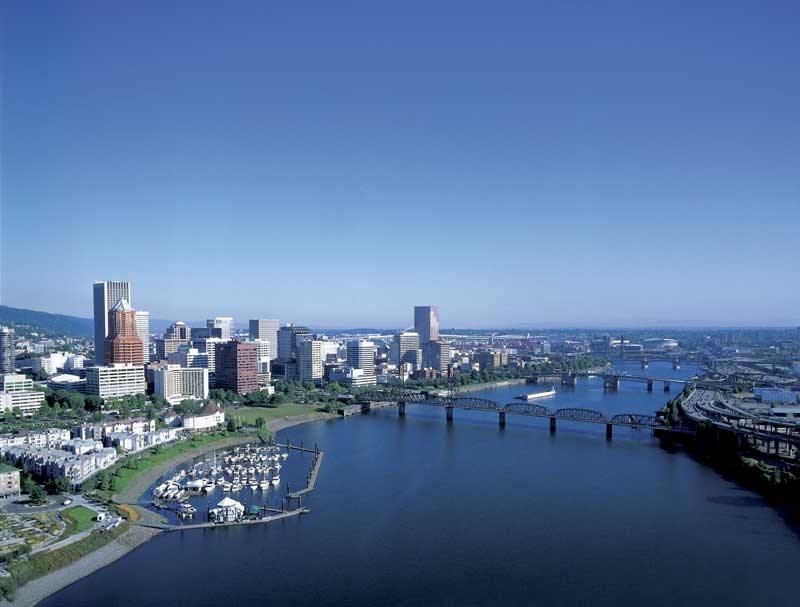 Visitors will find Portlanders a friendly, easygoing bunch that is happy to share their terrific restaurants and bars, wonderful art and cultural scene, and beautiful land. Portland is a thriving cultural city with a diverse population growth. In U.S. cities with population of 250,000 or more people, Portland was ranked 53rd in crime. Located at the northern end of the state, Portland  lies nestled in Oregon's most populated region, Williamette Valley where the Williamette River runs north through the center of the city where to the northwest it joins the Columbia River (which separates the state  of Oregon from the state of Washington). Weather in Portland is usually described as Marine west coast or Oceanic, with mild, damp winters with an annual precipitation of 40inches.Summers are usually warm, sunny and rather dry, with a much larger day-night temperature variation than in winter. Spring can bring unpredictable weather, from warm spells to mild thunderstorms, rolling off the Cascade Mountain Range. Snowfall occurs a few times a year and is usually short lived, although the city has been known to see major ice and snow storms ranging from trace amounts up to 50inches on occasion.
Portland Job Market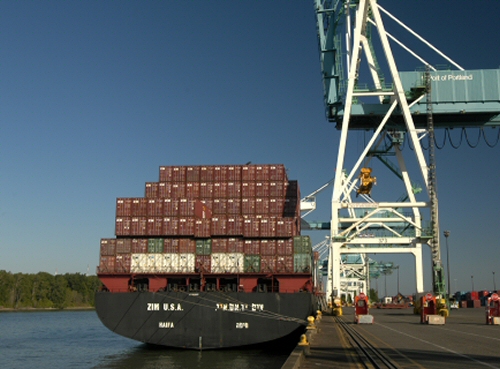 The economic outlook in Portland is relatively diverse. The city has some options for economic development. Portland's location is beneficial for a few industries. With major all directional Interstates intersecting, international air terminals, major marine shipping facilities, and both west coast intercontinental railways, Portland is situated in an economic advantage location. Portland has a history of attracting and retaining a mixture of company headquarters such as IBM, Lexmark, Regence, Willamette Industries, Louisiana-Pacific, U.S. Bank, Vestas Wind Systems, Adidas, and KEEN, Inc. With Intel being Portland area's largest computer components manufacturer providing the most jobs in the area. Portland is also the home to regional headquarters sports authority, Adidas. The metro area serves as headquarters for some Fortune 500 companies. The steel industry in Portland predates World War II, making it one of the most thriving industries of employment. Also, being one of the largest shippers of wheat in the United States. The marine terminals alone handle well over 10 million tons of cargo per year, all while being home to one of the largest commercial dry docks in the country. The Port of Portland is the 3rd largest U.S. port on the west coast, even though it is located 80 miles upriver.
Portland Dining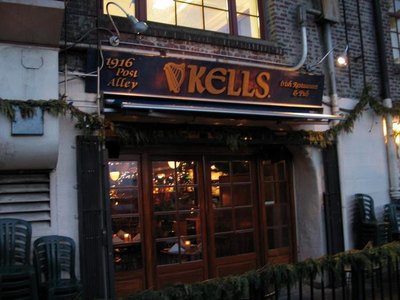 Portland has a growing restaurant scene, and was recognized by the Food Network Awards as their "Delicious Destination of the Year", among 3 other nominees. Among being known for its microbrewery beer, with over twenty five breweries within the city, Portland is home to more breweries than any other city in the nation. That could be why Portland is also known as the best city for happy hour in the United States. Visit Davis Street Tavern, Kells Irish Restaurant & Pub, or Jake's Grill for the quintessential Portland classic American Tavern serving steaks, seafood, and beer. From quaint French Bistro, such as Chez Joly Bistro or Nel Centro, H5O Bistro, to Mother's Bistro & Bar for an elegant dining experience. For the "Restaurant of the Year" try Saucebox, an award-winning Asian cuisine or Shigezo with its contemporary Japanese izakaya, or Mama Mia Trattoria if you are craving southern Italian food. All are representative of Portland's eclectic culture. In addition to beer, Portland is known as being a premier coffee destination in the Northwest, with more than 20 coffee houses in Portland with rating of four and higher.
Portland Attractions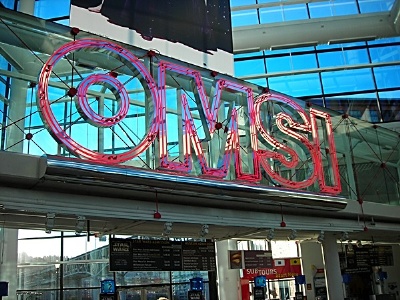 Portland is home to many educational museums. Some are Oregon Museum of Science and Industry has many hands on activities for adults and children, with an OMNIMAX Dome Theater among other Featured Exhibit Halls. Portland Art Museum the city's largest art collection and whom owns the recently added the Modern and Contemporary Art wing making it one of the United States twenty-five largest museums. Oregon History Museum was founded in 1898 and has some of pictures, artifacts and maps dating back throughout Oregon's history. Portland is proud of its parks and legacy of preserving open spaces. Portland is one of only three cities in the contiguous United States with extinct volcanoes. Mount Tabor is one known for its breath-taking views and scenic historic reservoirs. The International Rose Test Garden and the Portland Japanese Garden are located near Council Crest Park, the highest point in Portland.
Portland Nightlife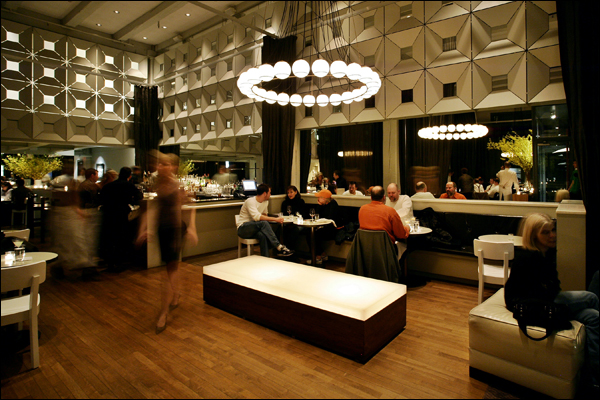 From trendy bars to dance clubs, Portland has a score of nightlife scenes. This diverse mix of options is what adds to the stylish feel that exudes from this Oregon jewel. Once here, you will find that The Hip Pearl District includes a wealth of the Portland's bars and nightspots. Noted far and wide as the home of micro brewing this side of the Atlantic, Portland has a host of quality brew pubs. An interesting concept, theater pubs specialize in offering microbrews along with a movie. In Portland, the cultural center is the Northwest's second largest featuring orchestra, ballet, and multiple theater companies to attend. From the upscale Bluehour, one of Portland's most exclusive restaurant to Berbat''s This Portland institution has its hands in a lot of different pots. While it's a fabulous Greek restaurant, it also features a game room, live music, DJ, and bar.
Portland Shopping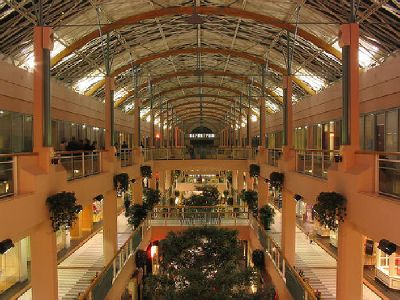 Not only does Portland have perfect summer weather but its best-kept secret, is this city's shopping scene. No sales tax, numerous one-of-a-kind boutiques and three major retail areas within a mile or so of each other. That means buying what you need or just really, really want is easy and duty-free. Starting in Downtown you can find department stores, a well-appointed urban mall and independent owned stores of everything from Italian-tailored suits to British combat boots. Head north, across West Burnside Street to the Pearl District
,
where galleries, restaurants and chic boutiques are replacing warehouses in abundance.  Then go up hill ten blocks to stroll NW 23rd, an authentic neighborhood main street known for great people watching and high-end merchandise.Shop until you have to drop into one of the cafés, microbreweries or artisan bakeries that line the city's streets. Then, if you still have time, venture further afield, to Portland's big-name outlets.
Portland Healthcare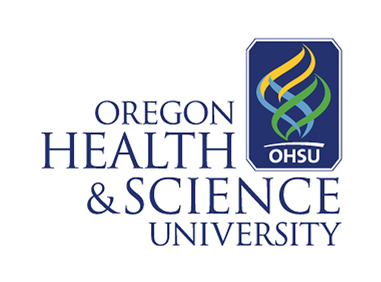 With more than a dozen hospitals and a vast array of clinics to choose from, residents of the Portland Metro area have access to the finest medical care in the state. Health systems such as Kaiser Permanente, Legacy Health System, Oregon Health Sciences University, and Providence Health System operate hospitals and clinics to meet the health care needs of the community. With the National College of Naturopathic Medicine and an assortment of alternative health care clinics, Portland offers consumers a real choice in health care.
Portland Hospitality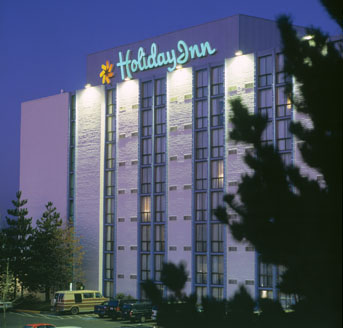 Portland offers visitors a welcoming variety of hotels in all price ranges and styles. Visitors can choose from many national chain hotels that cater to the business traveler including, Marriott, Holiday Inn, Hilton, Hyatt, and Westin Inn. Families will enjoy the amenities of such hotels as Comfort Inn, Fairfield Inn and Residence Inn. If you are looking for more unique accommodations, try Salishan Spa and Golf Resort or The Resort at the Mountain. If staying close to the airport is important, there are plenty of options that will fit any budget. Visitors can choose Holiday Inn, Residence Inn, Embassy Suites or Quality Inn.
Portland Education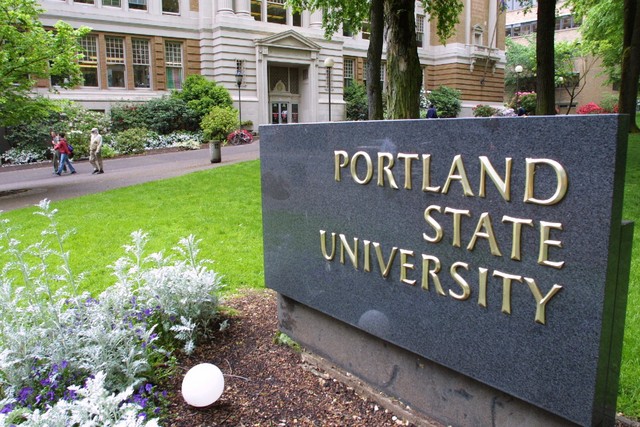 Portland is served by six public school districts and a lot of private schools, with the largest being Portland Public School District. An abundance of higher learning facilities, including top notch college and universities, such as Portland Community College, Portland State University, and Oregon Health & Science University. Among a few of the private universities are University of Portland, Reed College and Lewis & Clark College.
Getting Around in Portland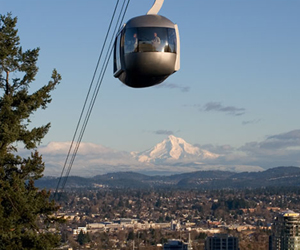 Portland's metropolitan area has transportation services much like those of major U.S. cities. Some Portlanders use mass or public transportation for their daily commute. TriMet operates most of the area's buses and the MAX (short for Metropolitan Area Express) light rail system, which connects the city and suburbs. For the Downtown traveler, there is the Portland Streetcars, which runs north-south through Downtown. Portland Aerial Tram car descends towards the South Waterfront district. Major Interstate Highways, such as Interstate 5, I-405, and I-205 which is a loop freeway connecting to Portland's International Airport. Amtrak railways, bicycling, walking, private vehicles are among some other forms of getting around in Portland.
Portland Sports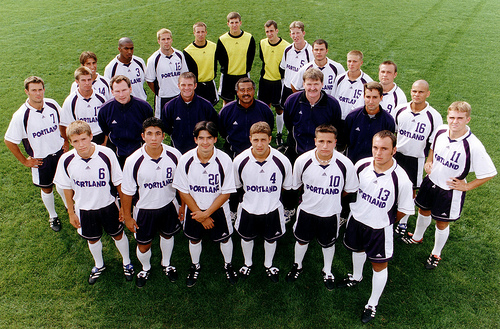 Portland is home to the Portland Timbers of Major League Soccer and the Portland Trail Blazers of the National Basketball Association. The city is also home to quite a few minor league teams. Running is also a popular sport, the city hosts the Portland Marathon and much of the Hood to Coast Relay, the world's largest such event. Snowboarding and skiing are also highly popular, with a few resorts located on Mount Hood. Additionally Portland metro has its own cricket league, Oregon Cricket League that hosts two formats.  Portland has two Division I college teams, the University of Portland Pilots and the Portland State Vikings. Both universities field teams in numerous sports, including football, baseball, soccer and basketball.