San Antonio, Texas - A City Immersed in History and Culture
With more than 20 million visitors per year, San Antonio is the most popular travel destination in the state of Texas. The city's rich Spanish Colonial heritage along with its mix of Spanish, Mexican, and American traditions, make San Antonio a cultural paradise.
San Antonio is the seventh largest city in the United States and the second largest city in the state of Texas. Located 140 miles from the Gulf of Mexico, San Antonio's population of 1.4 million enjoy year-round great weather. The skies are clear and temperatures are warm more than 60 percent of the year. In fact, temperatures reach 90 degrees or higher an average of 111 days per year and only fall below freezing an average of 20 days each year.
Among the many things to do in San Antonio, visiting the famous River Walk is high on the list for most travelers. The River Walk features the city's best restaurants, hotels, nightclubs, museums, theme parks, and historical attractions all located along the lush banks of the beautiful San Antonio River.

Table of Contents
The History of San Antonio
More than half a century before the founding of the United States, Spanish missionaries discovered a Native village along a river in the southern edge of the Texas hills. The region was originally called Yanuguana, which means "Place of Restful Waters". On June 13, 1691, Franciscan Father Damien Massanet christened the river "San Antonio", in honor of Saint Anthony of Padova, Italy. In 1718, the Spanish returned to establish five Catholic missions. The most historical of the five is the Mission San Antonio de Valero, which would later come to be known as the Alamo.
At the end of the 18th century the Alamo served as a chapel, a prison, and then a hospital. After winning their independence from Spain in 1821, the Mexican military used the Alamo as a fortress until their surrender to Texas Revolutionary forces in 1835. One year later, Mexican General Santa Anna sent 5,000 soldiers to San Antonio to siege the Alamo. The Battle of the Alamo would last for 13 days until the Mexican troops had killed all inhabitants of the Alamo. Among the dead were frontiersman Davey Crockett, and soldier Jim Bowie.
In addition to the Alamo, San Antonio offers an array of historical sites for history buffs. Take a tour of Fort Sam Houston, the location of the first military aircraft flight in 1910, see the beautiful Spanish Governor's Palace, which housed the Spanish Province of Texas officials in the 1700's, or visit the breathtaking San Fernando Cathedral, which was built in 1755 and was once used as a lookout by Mexican General Santa Anna.
Life in San Antonio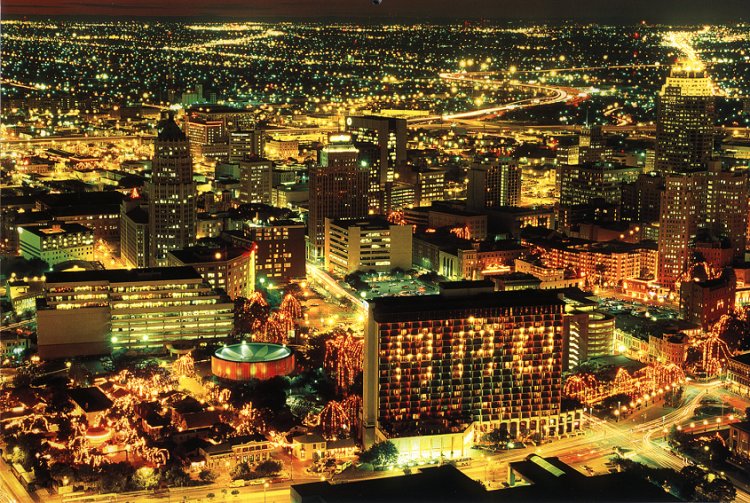 The quality of life in San Antonio, Texas is among the best in the country. With good weather all year long, access to top rated education, world renowned health care facilities, a positive job growth, and a level cost of living, San Antonio is known as a city that is recognized for its ability to attract new residents. In fact, San Antonio was rated as one of the five friendliest cities in the United States by NBC's Today Show. The rating was based on several factors such as the city's level of safety, the amount of diversity, the number of parks and recreational facilities per capita, and the city's involvement in civic celebrations.
San Antonio is also reputed as one of the best cities for business relocation and expansion, coming in fifth best of all United States top metropolitan markets. As the number one travel destination among all cities in Texas, San Antonio provides local businesses a great opportunity to market their products and acquire new customers.
San Antonio Job Market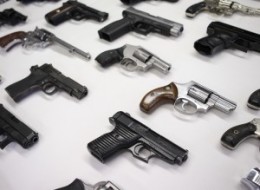 While the majority of cities across the country are experiencing a drop in growth, San Antonio remains a city that is weathering the economical storm with a positive growth at a time when most cities are losing businesses and residents. This positive growth lends to the city's low unemployment, which commonly runs 2.5 % lower than the national average; a fact that San Antonio is very proud of.
Tourism is probably the number one reason for the positive San Antonio job market. The city sees over 2 million visitors each year, which creates the need for many jobs in hospitality, restaurants, stores, and recreational facilities.
Manufacturing in San Antonio also remains a strong source of the city's jobs. While this sector has been hit hard in many other states, the majority of products manufactured on a large scale in San Antonio have remained in high demand. Businesses that produce military weapons and systems, electronics, and green products have, for the most part, been able to avoid layoffs and cutbacks. In many cases, these same businesses have had to increase their workforces.
San Antonio Dining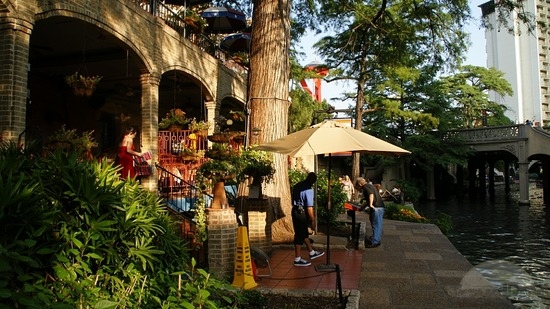 Dining in San Antonio can certainly present a dilemma. How do you choose one restaurant from such a long list? From traditional Tex-Mex to Greek, the choices and the locations are numerous.
A favorite dining experience among San Antonio tourists is The Taste of the River Walk, which offers diners a chance to sample the cuisine from 30 participating restaurants in the River Walk district. The activity is fun and is a great way to see the River Walk area while eating some great food!
If you are looking for traditional Tex-Mex or Southwest cuisine, Casa Rio, Rio Cantina, Iron Cactus, Cafe Ole, and The Original Mexican Restaurant are highly recommended.
Another traditional food of Texas is barbeque. Some say the best barbeque can be found at the County Line where you can enjoy sausage, baby back ribs, or beef brisket just to name a few.
If you are searching for a fine dining experience, Biga on the Banks and Achiote in the Grand are sure to please. Both offer exceptional gourmet choices that are inspired by Latin America.

San Antonio Attractions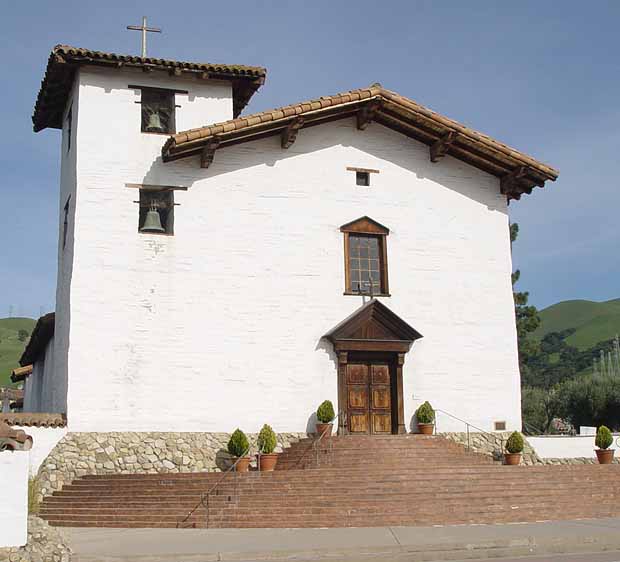 A list of places to see in San Antonio would not be complete without the Alamo. One of the most historical landmarks in the entire state of Texas, the Alamo attracts over 2.5 million visitors each year who all come to see the place of the famous 1836 battle between frontiersman and General Santa Anna's Mexican troops. The Alamo is open year round, except for Christmas day, and charges no admission fee.
Ask anyone who has been to San Antonio about their favorite sightseeing experience and they are bound to tell you about the River Walk. From the historic King William Neighborhood to the Pearl Brewery, you can walk the length of San Antonio's beautiful river enjoying the natural scenery as well as several art installations and attractions. Add fine dining, great shopping, and historic sites and you have one of the best activities in San Antonio.
A sight not to miss while in San Antonio is the Mission San Jose, the largest mission of all five San Antonio missions. The Mission San Jose is best known for its beautiful and mysterious Rose window that is built into the outer wall.
The Mission San Jose is the oldest in Texas and has been remarkably preserved. With amazing architecture and historical importance, the Mission San Jose is definitely not to be missed.
The Natural Bridge Caverns offer visitors a rare glimpse of underground chambers and caverns filled with amazing formations beneath 60 foot tall natural limestone bridge that connects San Antonio and New Braunfels. Discovered in 1960 by four young men spelunking in the Texas Hill Country, the Natural Bridge Caverns has since become of the most popular natural attractions in San Antonio.
San Antonio Nightlife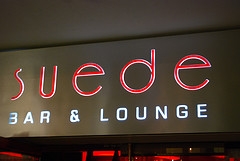 Nightlife abounds in San Antonio! From comedy clubs, dance clubs, and live music, to eclectic piano and wine bars, there is never a shortage of choices. Even most neighborhoods in San Antonio have their favorite corner bars where patrons can enjoy a drink while playing a game of darts, or just hang out with a friend.
The most populated clubs in San Antonio are those located in the River Walk area. Visitors looking for an exciting and fast paced evening enjoy the River Walk nightlife as it offers numerous bars that are all within walking distance from each other.
With so many bars and of clubs offering their own unique ambiance, it's difficult to narrow down the list to just a few; however, here are a few that made our list of the best hot spots in San Antonio:
Azuca - If you are looking for a club with Latin flare, make sure to visit Azuca. Located in the heart of San Antonio, Azuca offers a contemporary vibe with traditional Latin fare. The drinks are unique and the entertainment is among the finest in the city. If you love to dance, Azuca offers live music and dancing from Wednesday through Saturday each week.
Irish Pub San Antonio – Although the club's name is not very creative, the environment in the Irish Pub San Antonio will get you in the mood to party. It's pretty much your standard Irish pub but with a little more flare. Known for its live music acts and exciting drink specials, the Irish Pub San Antonio is surely to please the Irish pub lover.
Suede Lounge – If you are into trance and house music, you will love the Suede Lounge. Located on Houston St., the city's hottest party strip, the Suede Lounge is impressive in size and design. A dress code is strictly enforced and there's even a VIP section in the mezzanine where you can get away from the thumping crowds.
Vbar – For an intimate and quite experience visit the Vbar. Located in the Hotel Valencia, this cosmopolitan bar provides patrons an elegant and quite escape where they can sip wine and talk while looking out over the River Walk. The relaxing atmosphere of the Vbar attracts the professional and the tourist who is very discerning.
Club Rive – Sit on a velvet sofa in the hookah lounge or dance to live music in the Bubble room. These are only two of the choices you have when you go to Club Rive, one of the city's best known after-hours clubs. With four smaller venues in one large industrial style club, you are sure to find one that fits your mood at Club Rive.
San Antonio Shopping
As shopping goes, San Antonio is a paradise! The city provides miles and miles of great outlet malls and unique boutiques where a shopper can find anything they are looking for.
If you are looking for arts and crafts or imports, you'll definitely want to visit, El Mercado, and La Villita, where you can find exclusive folk art such as Oaxacan wood carvings, pottery, and glass specialties.
If you are an antique hunter you will love wandering the shops at Artisan's Alley which offer eclectic furnishings and fabulous gift shops in addition to an emporium of antiques.
Among the many malls of San Antonio, the Rivercenter Mall is a local favorite. Located five blocks from the Alamo, the Rivercenter Mall houses over 125 different shops and restaurants, including an IMAX theater, a comedy club, and a lagoon stage that features daily Peruvian concerts.
Shoppers who seek the best of the best will love The Shops at La Cantera, an open air shopping center that is home to elite shops such as Burberry, Tiffany & Co., and Nieman Marcus.
El Mercado offers shoppers an authentic Mexican shopping experience. Here, the cultural pride of San Antonio is evident in the sound of mariachi music and the smells of the outdoor grills. The El Mercado is the best place to find that perfect San Antonio souvenir.
Healthcare in San Antonio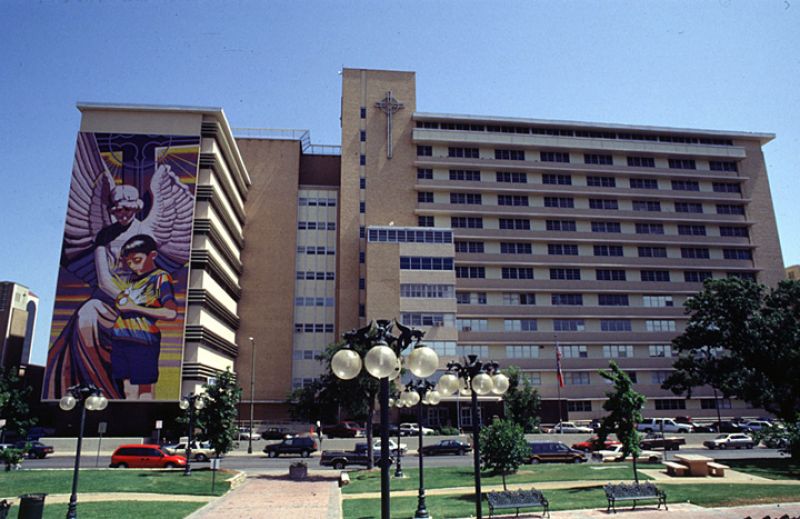 San Antonio is the home of several nationally recognized hospitals and healthcare programs. Notable hospitals in the San Antonio area include San Antonio Community Hospital (SACH), which was rated in the top 5 percent in the nation for Emergency Care and was the recipient of the HealthGrades 2010 Emergency Medicine Excellence Award. SACH was also ranked among the top 10 percent in the nation for maternity care in 2006 through 2008. Christus Santa Rosa Healthcare (CSRHC) is the only faith-based, not for profit health care system in San Antonio. With two locations, the hospital several primary care and specialty health clinics, community outreach services, and an extensive medical stall. Methodist Hospital and Northeast Methodist Hospital were both given the Award for Clinical Excellence in 2010, the Emergency Medicine Excellence Award for 2010, and the Women's health Excellence Award for 2010/2011. The two campuses are also rated five-star in women's health.
San Antonio Hospitality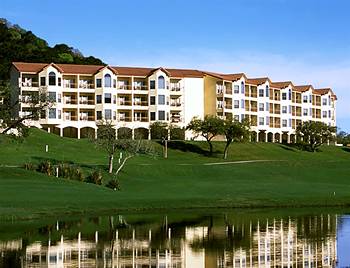 Because San Antonio is the most visited city in the state of Texas, the traveler's choices are endless when it comes to hospitality. From hotels, motels, and bed and breakfasts to resorts, and vacation properties, visitors to San Antonio are sure to find a place that suits their individual tastes and needs.
San Antonio hotels range from budget to luxury and have prime locations such as downtown, along the River Walk, or near the theme parks.
If a bed and breakfast stay is more your style, San Antonio offers over thirty to choose from, all providing a quite are restful stay where travelers can experience real Texas hospitality set among historic properties.
San Antonio is also home to several lavish resorts such as the Serengeti Resort, Tapatio Springs Resort, and the Westin La Cantera Resort. Visitors to these properties experience the ultimate in hospitality while enjoying first class amenities.
Vacation rental properties are also a favorite for San Antonio visitors, especially those travelling with small children. Rental homes offer all the amenities of home while away from home.
For the more adventurous traveler, San Antonio offers many campsites, cabins, and guest ranches located in the picturesque Texas countryside.
San Antonio Education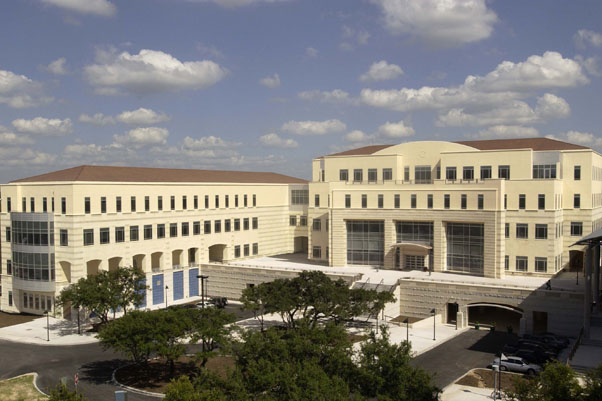 The San Antonio area consists of 19 different public school districts which are ran by the Texas Education Agency in Austin, Texas. Specialty High Schools have been put into place to supplement the public school districts. Among these specialty schools are the Business Careers High School, Communication Arts High School, and the Health Careers High School.

San Antonio's institutions of higher learning include:
The University of Texas at San Antonio (UTSA), which offers over 100 different undergraduate and graduate degree programs
The University Of Texas Health Science Center, which provides degrees in medicine, dentistry
Trinity University, which provides education in liberal arts and the sciences and is ranked 1st overall from schools offering undergrad and master's programs in the area. Trinity was selected as one of the best colleges in the Western United States by U.S. News and World Report.
St. Mary's University is a private Catholic college that is known for its excellent law and business programs
San Antonio College, the best known junior colleges in the state, enrolls more than 22,000 students each year and is one of the largest two-year colleges in the United States
St. Philip's College, is a two-year public school whose curriculum is designed around careers in restaurant management, data processing, and healthcare
Universidad Nacional Autonoma de Mexico (National Autonomous University of Mexico) offers San Antonio students Hispanic-oriented courses. This San Antonio school is the only U.S. location of the home campus located in Mexico City, Mexico.
Palo Alto College is a two-year college located in the south side of San Antonio. The school offers programs in Academic Computing Technology, Aviation Management, Criminal Justice, Environmental Technology, Electrical Mechanical Technology, Health Professions, Logistics, Nursing, Teacher Assistant, and Turfgrass.
Getting Around in San Antonio
When it comes to public transit, San Antonio's Via Metropolitan Transit has done their homework. Public transportation in San Antonio is convenient, economical and safe. The city offers several modes of transportation including the downtown streetcar system, trolleys, and well thought out bus routes. Bus routes start at 5:00 AM and run until midnight seven days a week. The costs of public transit in San Antonio is lower than other major cities and you can be sure to have a safe trip due to the many public transit police that constantly patrol all bus stops, facilities and routes.
The public transportation system authority, commonly known as the "Via", also provides free trip planner tools on their website which make it easy to plan an entire trip around the city using public transportation. There are also customer service representatives who can assist you in planning your transportation needs.
If you are staying in the downtown area, the streetcar system is the way to go. This elaborate streetcar service can get you from your hotel to any downtown attraction in minutes. Routes start as early as 7:00 AM and run until midnight.
San Antonio Sports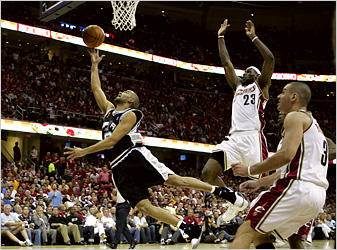 San Antonio is a sport lover's dream town! Whether you are in to pro basketball or golf, you are in for a treat in San Antonio.
The NBA World Champion San Antonio Spurs call the AT&T Center home. You can catch an exciting game from October through April.
The WNBA's Silver Stars is San Antonio's Women's National Basketball team whose home games are also played at the AT&T Center. Go Silver Stars!
Each year, San Antonio hosts the highly anticipated Valero Alamo Bowl, showcasing the Big 12 and the Pac-10 teams in one of the most watched bowl games of the season in the Alamo Dome.
Golf lover's have more than 50 courses to choose from in San Antonio. With more than 300 sunny days each year, it's easy to understand why "golf fever" is rampant in San Antonio. Among the best courses are the Hyatt Hill County Resort course, the Westin La Cantera Resort course, and The Quarry, one of the most unique courses in the southwest.
What's Around San Antonio?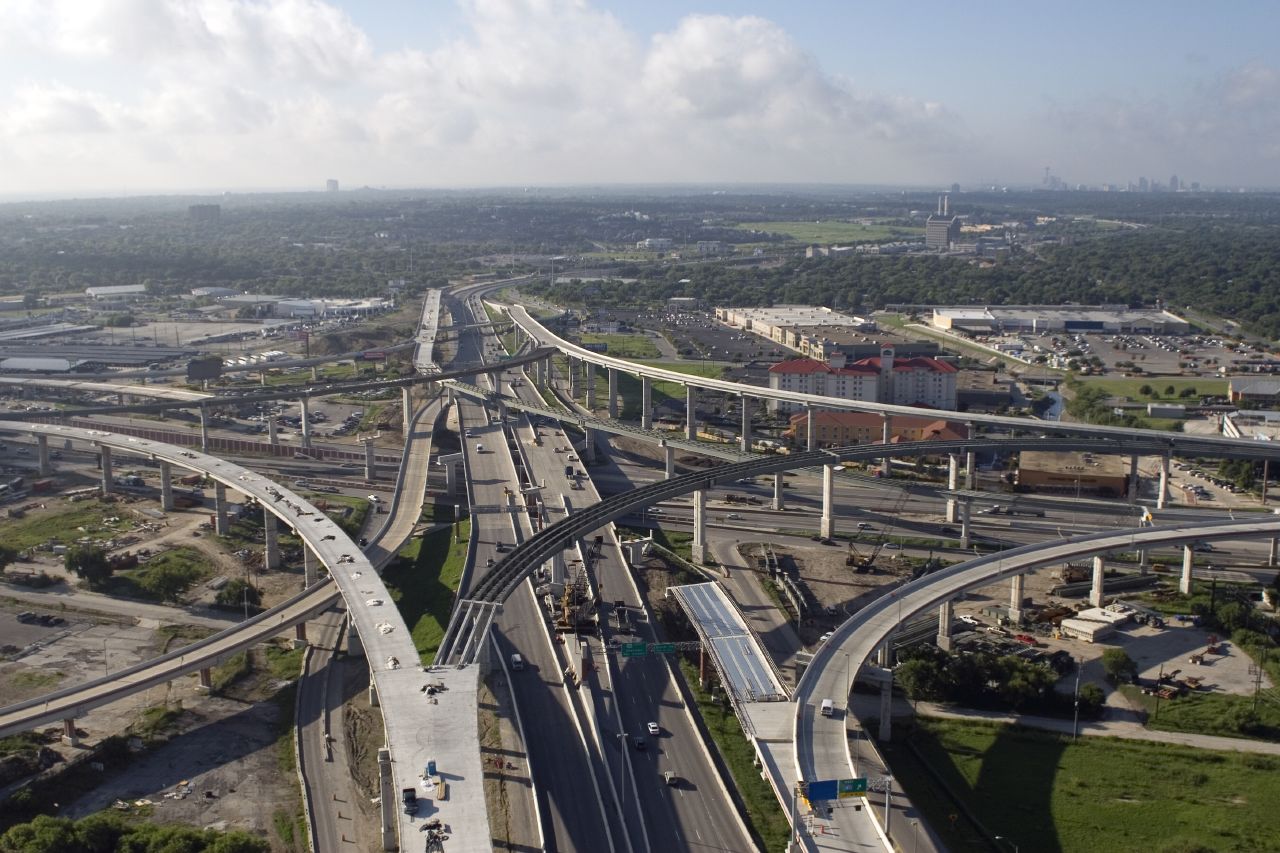 San Antonio consists of 333 square miles (893 square kilometers) and is the heart of a metropolitan area that includes Bexar, Comal, Guadalupe, and Wilson Counties. Within these counties, there are 34 small cities and towns which are home to many exciting attractions.
The Natural Bridge Wildlife Ranch is an African Safari with Texas a style. Located between San Antonio and New Braunfels in the beautiful Texas Hill Country, the Natural Bridge Wildlife Ranch gives visitors an experience that they will never forget. See over 500 different animals in a natural habitat all from the comfort of your vehicle. The ranch also offers walking tours and petting yards where you can experience animals up close and personal.
Just 60 miles from San Antonio, you'll find Fredericksburg, Texas, a town known for its find vineyards and wineries. Among the notable wineries to visit are Becker Vineyards, Bell Mountain Vineyards, and Oberhof Wine Cellars.
If you love strawberries you must visit Poteet, Texas. Poteet is a short 20 miles from San Antonio and is known as the Strawberry Capital of the Texas. Each year in April, a three day Strawberry Festival draws thousands of visitors.
Comfort, Texas; just the name of the city is enough to catch your attention. In Comfort, visitors are treated to exquisite shopping in a trove of boutiques and antique shops and exciting glass bottom cruises along the Guadalupe River.